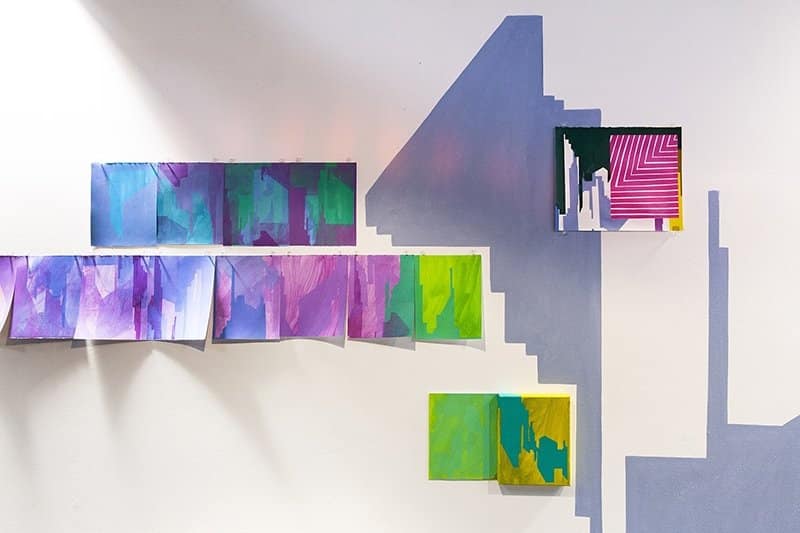 We're so excited to have artist MERRYN TREVETHAN return to The Art Room and host 3 workshops!
COLOURMIXMASTER 17th and 24th August
This is a hands-on workshop designed to give you a greater knowledge of the practicalities of colour mixing.  Whether you are a beginner or a professional this is your opportunity to learn new skills or brush up on some of those colour mixing tricks that you might have missed along the way.  You will leave able to make more informed choices from the tubes of paint in art stores, and importantly how to mix the colour you want every time!
IMAGE TRANSFER WORKSHOP 20th August
Learn how to incorporate your own photographs, drawings and images into your artwork in this exciting workshop!  Image transfers are an immediate way of merging photocopied images or laser prints with your artwork on a wide range of surfaces.  You will create your own unique artworks that incorporate images of your own selection using GOLDEN Acrylic Paints, Gels and Pastes.
EXPLORING ABSTRACTION INTENSIVE 21st August
Through a series of structured exercises you will explore abstract strategies for creating work and generating ideas.  Working from unique still life setups you will incorporate some of the fundamental elements of drawing and painting to help push your perception towards a more abstract approach.
Save
Save
Save
Save