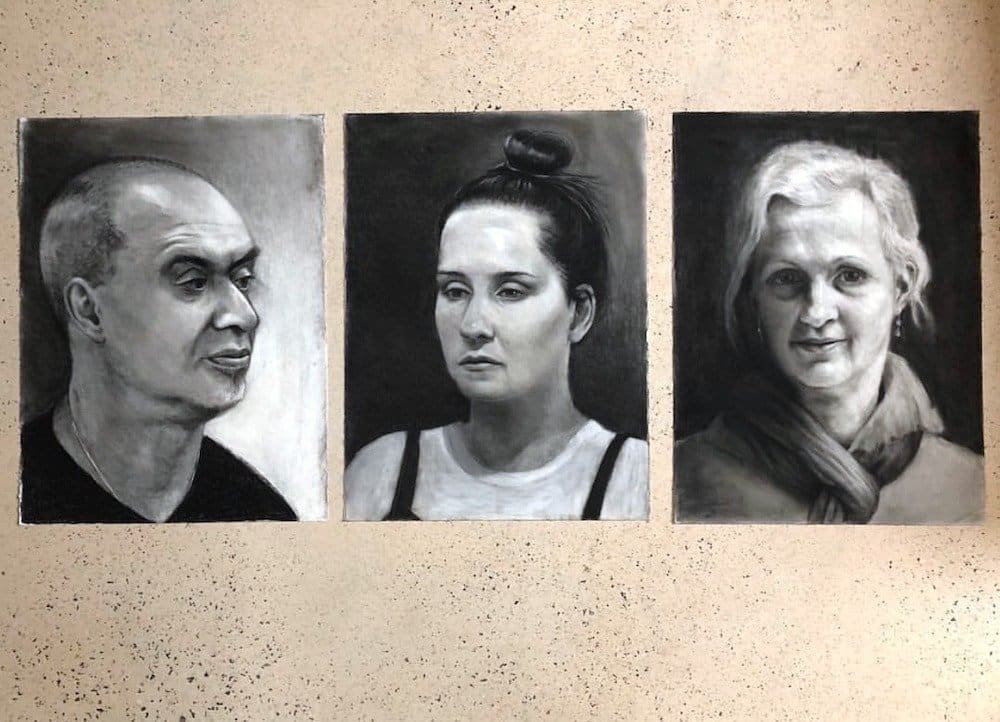 EXPLORING THE HUMAN HEAD is a 4 week workshop for students wanting to explore working with the human head and portraiture.  Predominately drawing based, you will explore the fundamentals necessary to understand the structure of the head and on achieving a likeness so that you can work with more confidence from both life and photographs.
You'll learn structures and strategies through a mix of demonstrations and set exercises, and put it all into practice drawing from photographs, and work from a life model in the final week.
Please note this class is now running online for Term 3 as 4 x 2 hour classes on zoom, with an option to have a 15 minute one to one session with Erika in the 5th week.
THE EXPLORING THE HUMAN HEAD WORKSHOP IS SUITABLE FOR
Artists wishing to learn the fundamentals of working with portraiture
WE PROVIDE
– Weekly classes on zoom
– Private Slack group
– Resources
YOU WILL NEED
– Zoom account
– To join the Slack group
– Mobile phone to take photos of your work and upload to Slack during class
– Range of pencils 4B-4H
– Regular vinyl eraser
– Kneadable eraser
– 10 x A3 paper, cartridge or smooth eg. hotpress watercolour
RECOMMENDED
– Willow charcoal medium thickness
– Paper towel
– Charcoal pencils – soft
– Make-up sponges
– Sheepskin