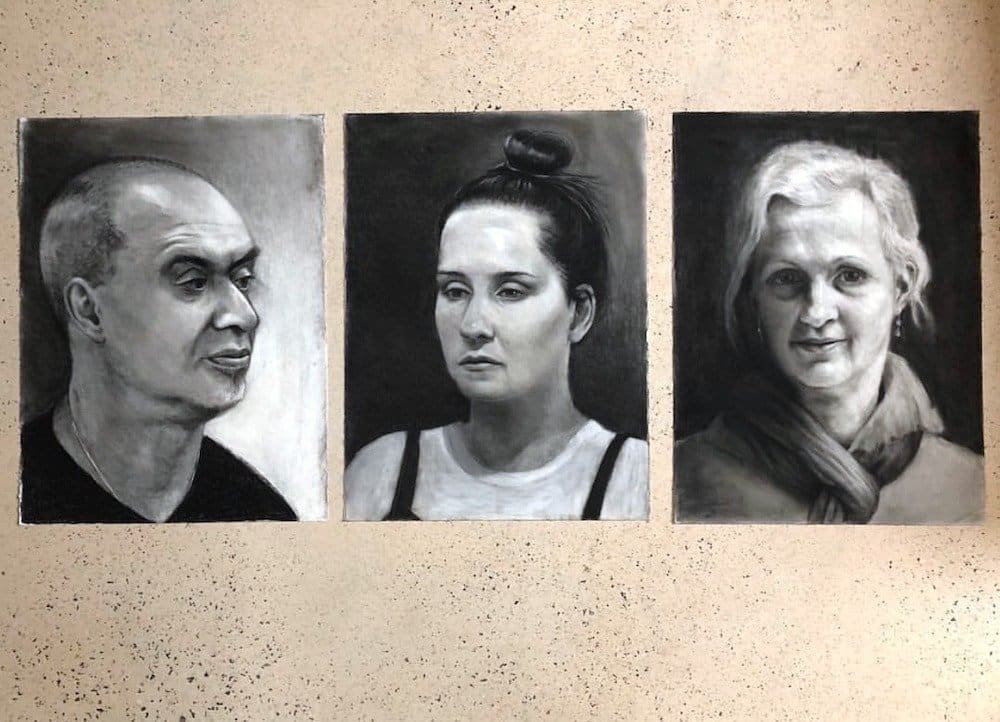 EXPLORING THE HUMAN HEAD is a 4 week online workshop for students wanting to explore working with the human head and portraiture.  Predominately drawing based, you will explore the fundamentals necessary to understand the structure of the head and on achieving a likeness so that you can work with more confidence from both life and photographs.
You'll learn structures and strategies through a mix of demonstrations and set exercises, and put it all into practice drawing from photographs and life.
Begins Thursday 10th June
4 weeks
7 – 9pm AEST
Tutor: Erika Gofton
Location: Online
PLACES ARE LIMITED
$280 / $240 Concession
*BOOKED OUT*

THE EXPLORING THE HUMAN HEAD WORKSHOP IS SUITABLE FOR
Artists wishing to learn the fundamentals of working with portraiture
CALL LINK & SLACK
– These sessions are hosted on zoom
– You'll receive an email invite from Slack to join the group
– The call link is listed in Slack
YOU WILL NEED
– Zoom account
– To join the Slack group
– Mobile phone to take photos of your work and upload to Slack during class
– Range of pencils 4B-4H
– Regular vinyl eraser
– Kneadable eraser
– 10 x A3 cartridge paper
RECOMMENDED
– Willow charcoal medium thickness
– Paper towel
– Charcoal pencils, soft
– Make-up sponges
PLEASE NOTE
The first class will run for an extra 30 minutes to go through how we'll be using zoom and Slack for the workshop.  With the Day session running 12 – 2:30pm and Evening session 6:30 – 9pm.
"Since completing three years of visual art studies in the early 2000's I have taken numerous courses to refresh my drawing skills.  The Art Room's Exploring the Human Head was by far the best class I have taken to understand how to draw the human head.  The course was instructed by Erika who is exceptionally skilled and knowledgeable regarding the anatomy of the human head.  Erika is also a very pleasant and encouraging teacher and for this reason I have undertook many classes of hers at The Art Room.  Thank you very much Erika."