We are proud to present PUSHING THE LINE a unique artistic opportunity for artists and art students looking to challenge their practice!
This challenging and dynamic drawing experience will be taught by five diverse and exciting artists: Hannah Bertram, Juan Ford, Nic Plowman, Jacqui Stockdale and Wilma Tabacco.
Hannah, Juan, Nic, Jacqui and Wilma are all well known and respected for their work, their individual approach to image making, and their generosity as teachers. You will gain an insight into how each artist connects to drawing within their own practice.
Pushing The Line will inspire, stimulate and challenge you! It is an opportunity for you to step into the unknown, try new approaches and take a risk in your practice. Each tutor has designed their own one day workshop, creating a very unique and engaging drawing experience every day. The sessions will allow you to experiment with unconventional approaches to drawing, and the intensive is run over five consecutive days allowing for concentrated focus and development.
This is not a 'learn to draw' class and therefore it is expected that participants will have a level of confidence in their own practice. The objective of this intensive is not to come away with a perfect finished drawing to hang on the wall, but rather a new set of experiences and processes to inform your work in the future.
14th – 18th January 2019
9:30am – 5pm daily
Tutors: Hannah Bertram, Juan Ford, Nic Plowman, Jacqui Stockdale and Wilma Tabacco
PLACES ARE LIMITED
$920 / $850 Concession
*Please email us if you wish to pay in two installments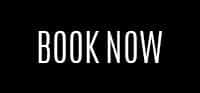 Please note that Pushing The Line is being held at The Line, not at our studio. Morning tea is provided, you're welcome to bring your lunch and there are plenty of cafes nearby. At the conclusion of the intensive on Friday we'll debrief next door at Back Alley Sally's with a complimentary pizza and a drink.
HANNAH BERTRAM www.hannahbertram.com
JUAN FORD www.juanford.com
NIC PLOWMAN www.nicplowman.com
JACQUI STOCKDALE www.jacquistockdale.com
WILMA TABACCO www.wilmatabacco.com