This is a one day intensive where you will explore abstract strategies for creating work through a series of structured exercises for creating work and generating ideas.  Working from unique still life setups you will incorporate some of the fundamental elements of drawing and painting to help push your perception towards a more abstract approach.
You will experiment with different types of lines, gesture and mark making, while considering the role of composition, scale and the picture plane in the creation of dynamic artworks.  The importance of negative space in creating form and space will be explored.
Merryn will also introduce the idea of using colour to structure your work; focusing on colour interaction, shape and form. In addition you will be introduced to a wide range of contemporary Abstract artists and their processes.  The exercises are designed to help students see how using these strategies while working from observation, you can begin developing an abstract language of your own.
Sunday 5th August
Tutor: Merryn Trevethan
10am – 4pm
PLACES ARE LIMITED
$220 / $200 student
BOOKED OUT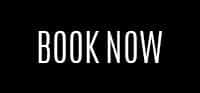 Please join our mailing list to be advised of upcoming workshopsSave
Save
Save
Save