Merryn Trevethan is a big believer in colour practice not colour theory.  Join her to learn the fundamentals of colour mixing over one intensive session and take the mystery out of colour mixing once and for all!
This workshop is designed to give you a greater knowledge of the practicalities of colour mixing.  Whether you are a beginner or a professional this is your opportunity to learn new skills or brush up on some of those colour mixing tricks that you might have missed along the way.  Using a wide range of pigments you will learn about making your own hand-painted colour wheels; which colours to choose for a cleaner palette; options for adjusting the lightness and darkness of colours; differences between mineral and modern pigments; and finally put all your new knowledge into practice to create harmonious painting using a limited colour palette.  You will leave able to make more informed choices from the tubes of paint in art stores, and importantly how to mix the colour you want every time!
Although you will be using acrylics on the day ALL info will be relevant to both Oil and Acrylic painters.  It's time to take the confusion out of colour mixing!!
Saturday 29th April
1-6pm
Tutor: Merryn Trevethan
$240 full fee / $220 student fee
PLACES ARE LIMITED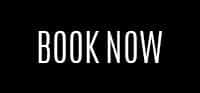 join our mailing list to be informed of Merryn's upcoming workshops
Save
Save
Save