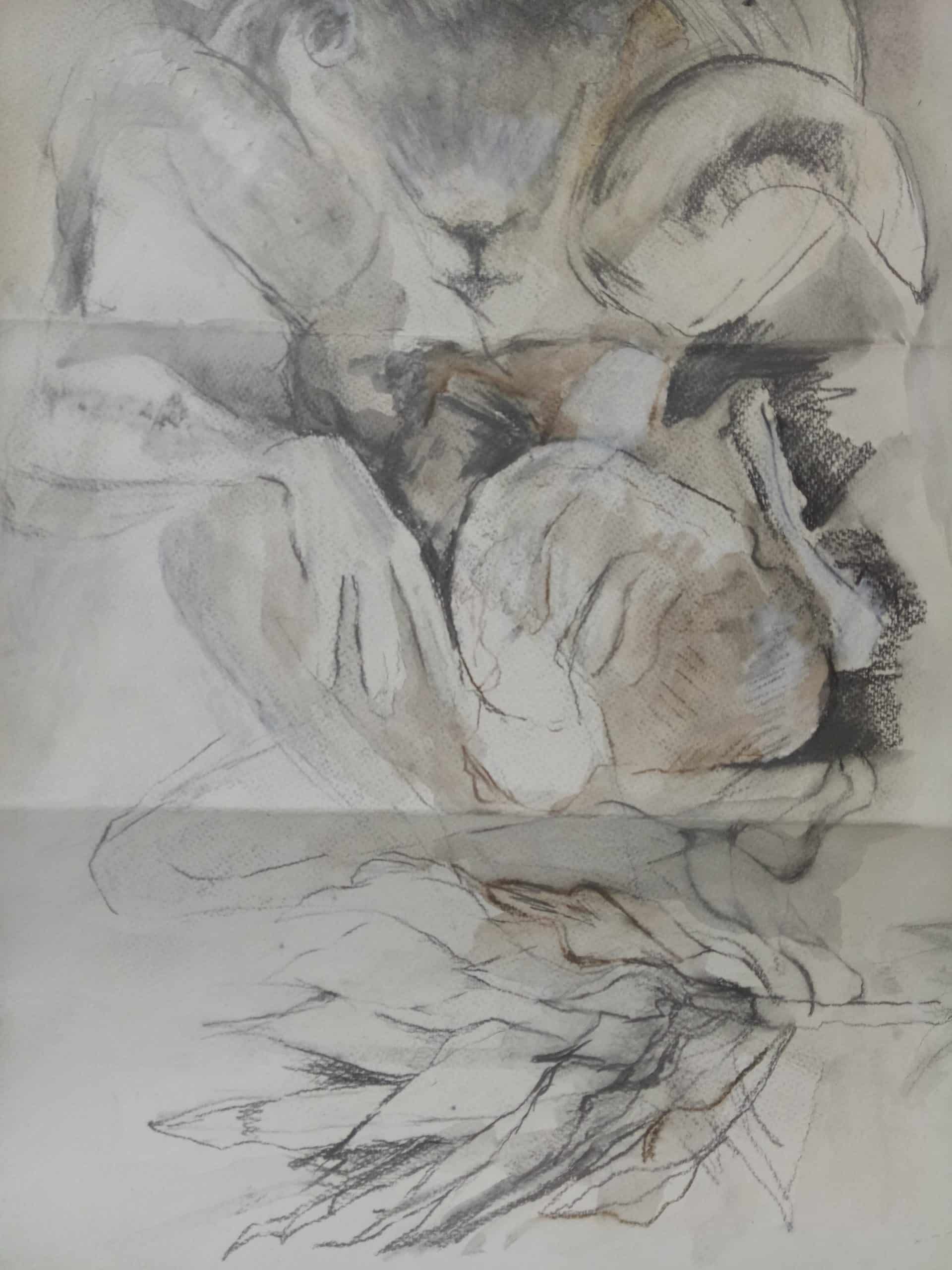 There's been a time change for UNBORING DRAWING which is on THIS Saturday!
Join Nic 11:30am – 1:30pm AEST for a drawing day where you'll expand your skills and experiment with alternative approaches to drawing.  It's suitable for young adults looking to develop their portfolio to established artists wanting to experiment!
This workshop is being hosted online so you can join us from wherever you are!  For all the details and to book click here.
Pictured: Work in progress by Rita