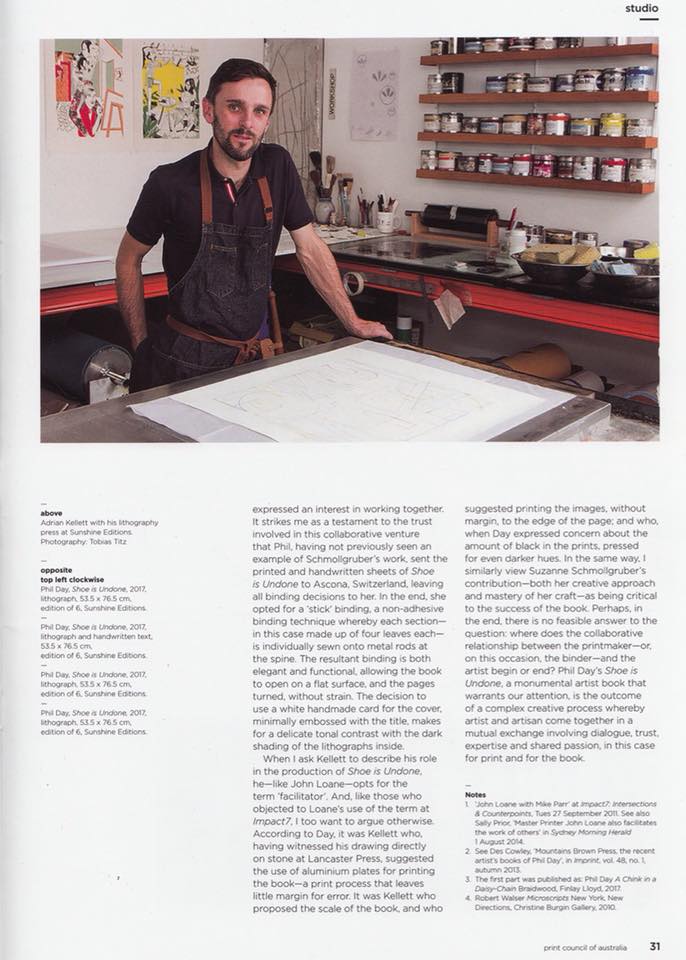 Artist and master printer Adrian Kellet is currently featured in Imprint magazine with an article about Sunshine Editions – a collaborative book by Adrian, Phil Day and Suzanne Schmollgruber.
We're very excited to have Adrian join us at TAR and host a wonderful new workshop on Sunday 22nd April – MONOTYPE AND THE FIGURE!
Places are limited, for all the details and to book go to CLICK HERE.