NATALIE RYAN'S practice explores themes that surround the aesthetic representation of the cadaver and natural sciences throughout history and their inclusion in contemporary art. Drawing from existing methodologies used for displaying these elements, she is interested in the process of imaging the natural world and the exchange between science and art that has allowed this.
Ryan has worked with anatomical collections held in the Veterinary Department at the University of Melbourne, undertaken a medical residency at Monash University Gippsland and lectured in Anatomical Drawing working with human cadavers at Monash University. Ryan holds a PhD at Monash University Imaging the Dead: The Cadaver in Western Culture and Contemporary Art.
Recent exhibitions include Imaging the Dead at Linden New Arts, Curious and Curiouser at Bathurst Regional Gallery, Second Nature presented with Blackartprojects at Second Space Projects, Shifting Skin at China Heights Sydney, Mortem in Imagine curated by Michael Brennan at LUMA and the VAC Bendigo, MAF Platform Pop Up: Cutler and Co curated by Barry Keldoulis at Melbourne Art Fair, Imaging the Dead at MADA Gallery, Lorne Sculpture Biennale 2016, Unnatural Selection, curated by Simon Gregg at Gippsland Art Gallery and Pretty in Pink at Linden New Art. Recent residencies and grants include, ArtStart Australia Council for the Arts, Arts Victoria VICARTS GRANTS, Artist in Residence at The University of Melbourne Veterinary Department, Bundanon Studio Residency, Linden Studio Residency Program, Medical and Art Residency at Monash University Gippsland, APA – PhD at Monash University Caulfield and The Pratt Family Scholarship Award.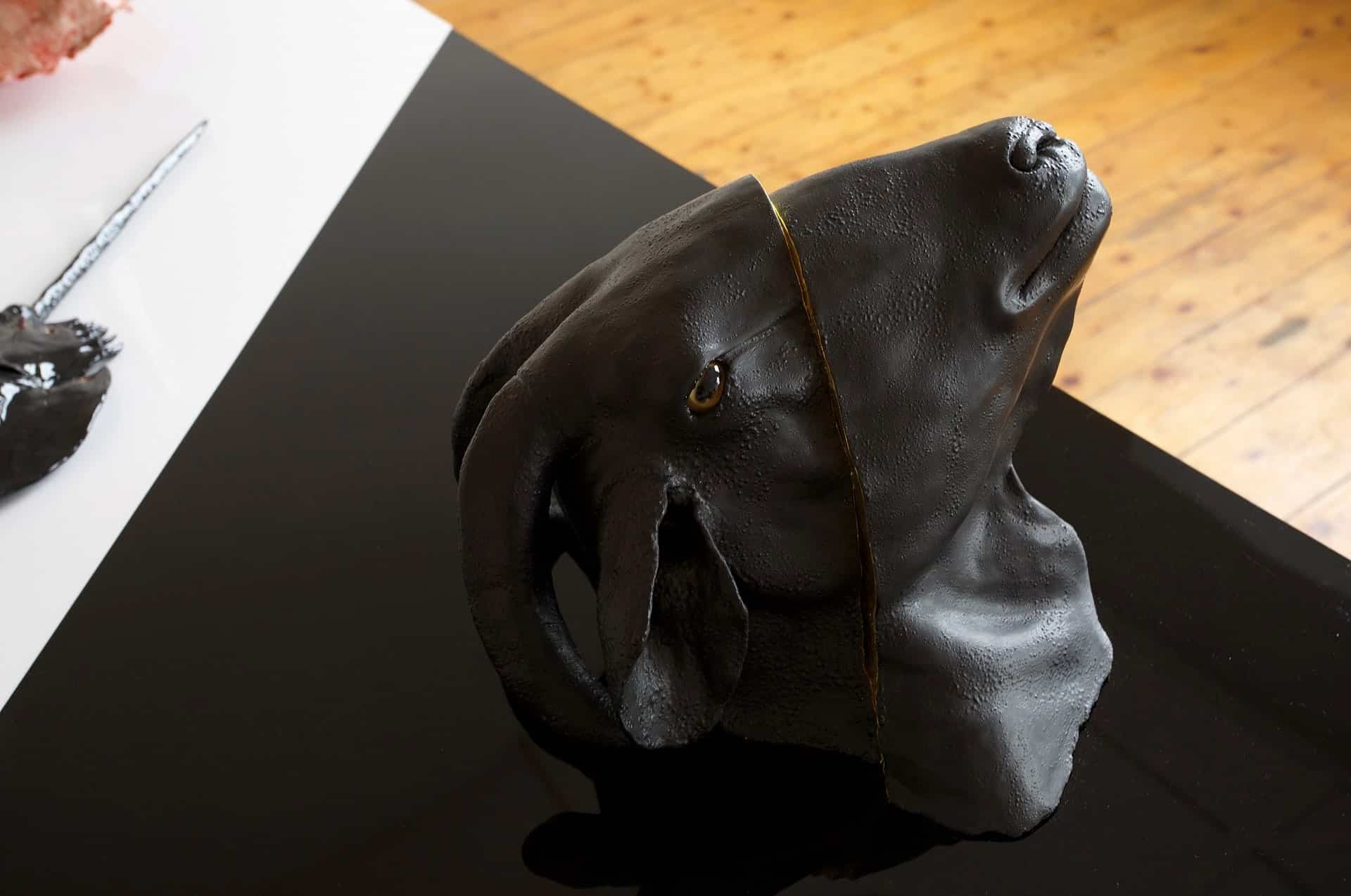 We're thrilled to have Natalie join us and host SCULPTING THE HUMAN HEAD: SELF PORTRAIT in October!  For all the details and to book CLICK HERE.