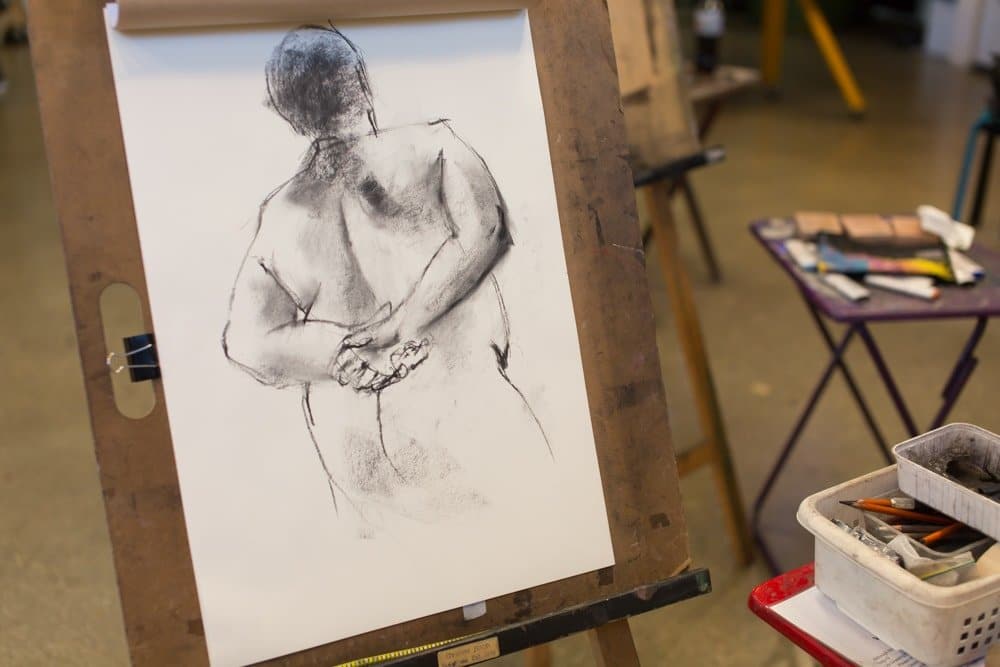 We're currently in London on a research trip and the wonderful Jade is running CASUAL LIFE DRAWING this Wednesday 7:30-9:30pm and Saturday 10am-12pm!
We work with a variety of short and long poses in these sessions and you're welcome to work in any medium, plus you have the space to work BIG. Experimentation is encouraged and we have handouts in the studio with some exercises to try.
No two sessions are the same with our professional models sharing a variety of dynamic poses and working with props. Places are limited, book your easel HERE.
Pictured: Love the energy in this 2 minute warm up pose by Neville!