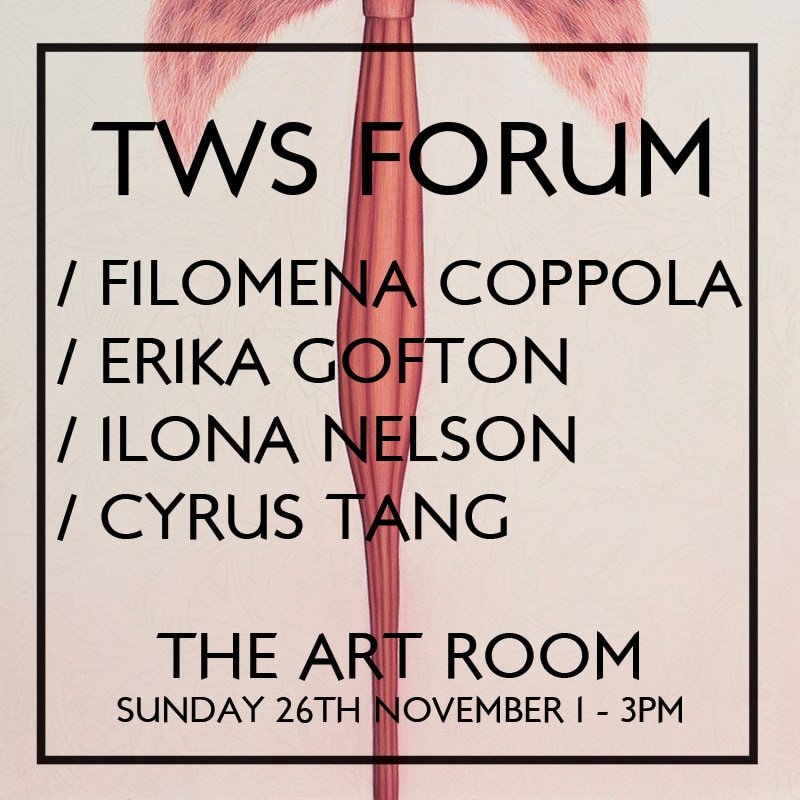 Coming up this Sunday as a part of Open Studios in the West! Join us for an afternoon of artist talks by Filomena Coppola, Erika Gofton, Cyrus Tang and Ilona Nelson. All are a part of This Wild Song, and all have studios based in the West!
It's free to attend and no bookings required, all are welcome and the talks begin at 1pm sharp. Bring along your questions for a Q&A with the artists too!
And if you'd like to hear more about This Wild Song you can listen to Ilona's recent interview on Radio National's Books and Arts program HERE.