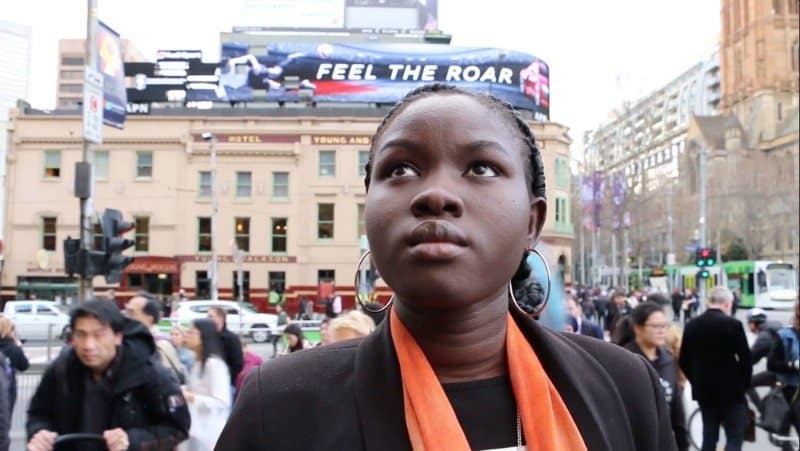 We're so excited that The Art Room is part of the West Projections Festival and even more excited that it is Amie Batalibasi that is showing her film 'Lit' on our wall!!!  Organised by our friend Chatal Wynter from Wynter Projects this festival is going to be awesome!!!
Be immersed in the colour blue through a series of video projections and sound pieces, presented by West Projections.  In its third year, West Projections in 2016 joins forces with Victoria University to create an evocative blue atmosphere in the streets of Footscray.  States of Blue will illuminate creative spaces, VU campus, businesses and public places.  Discover 18+ unique sites, each showing specially commissioned artwork.
The program includes four free evening guided walks to the sites with artist talks and performances. Come and experience Footscray after dark as you have never seen it before.  States of Blue is part of BluScray – a program of blue-themed arts and cultural events held throughout 2016 to celebrate Victoria University's Centenary in collaboration with Maribyrnong City Council for the Footscray University Town initiative.
'Lit' screens nightly as part of the West Projections Festival from TONIGHT – 11th of September 2016, 6-10pm at our new studio 125 Hyde St, Footscray VIC 3011.  Walk or drive by to see the work projected at night.  For more information click HERE.

Save