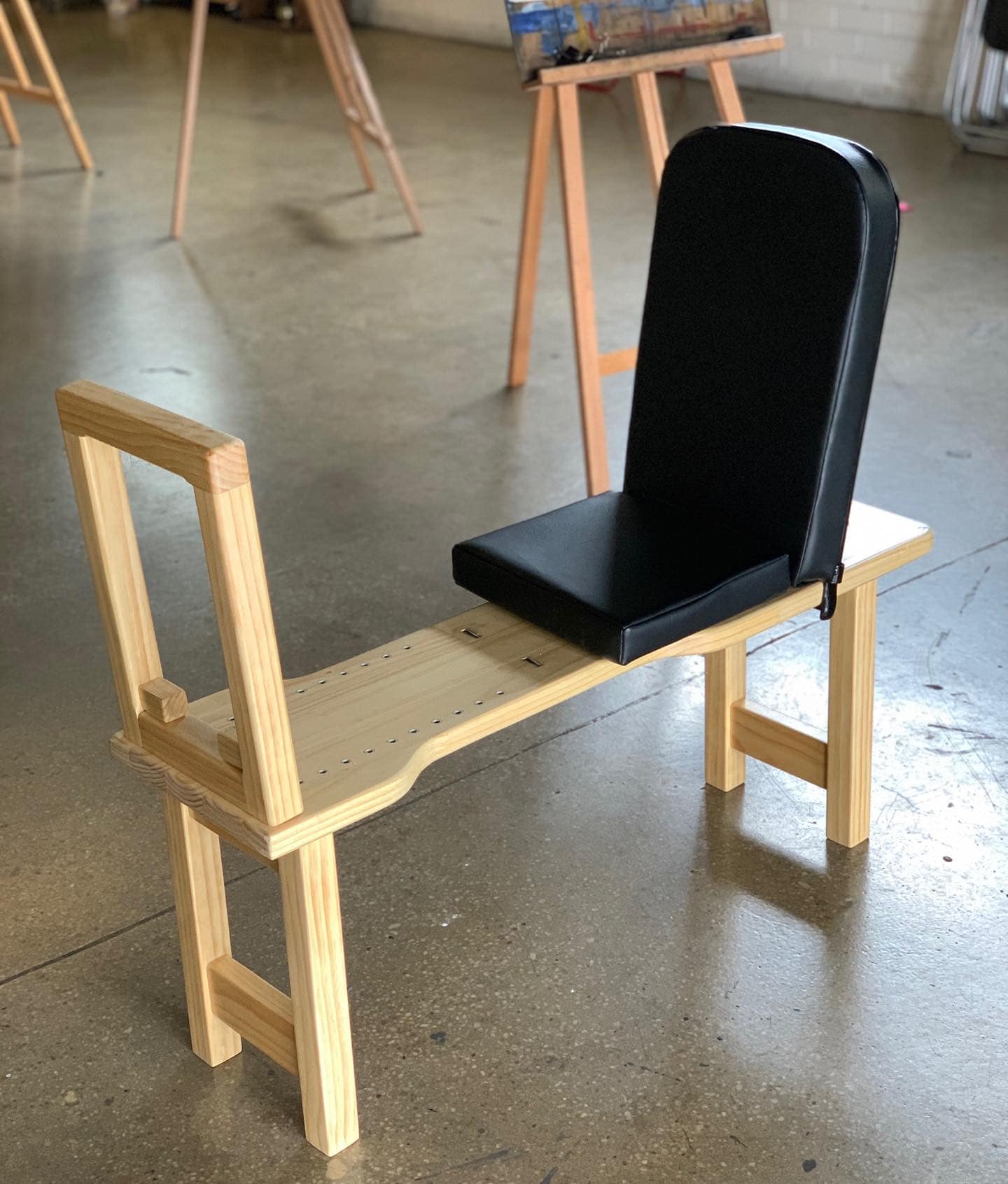 Every day we're on our socials sending out a VIRTUAL HUG to celebrate our wonderful community and all the people we work with!  Check out our instagram for VIRTUAL HUGS, our 14 DAY CHALLENGE and updates on the current situation as we're receiving updates.

The first hug we sent out is to Erika's Dad! Ian has busy been working on his donkey easel design for the studio and this is the final product which we think is just beautiful.
It folds flat plus has the option of a carry strap and an adjustable seat. Try it out in life drawing and let us know if you'd like to order one from Ian!