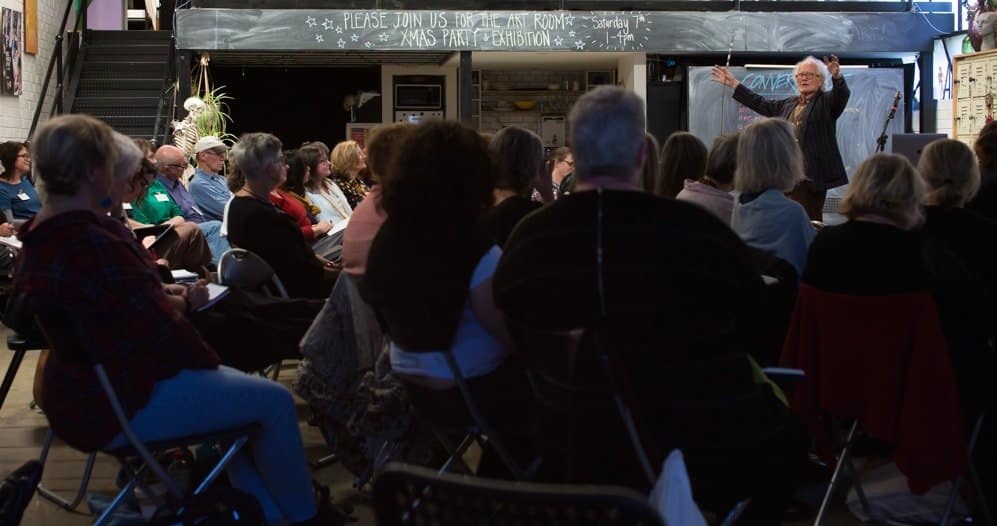 We've had a huge and wonderful year with thanks to all of our incredible teachers, models and students!
We began 2019 with our first Pushing The Line 5 day workshop – Opened Studio 2 our second teaching space – Jennifer Whitten joined us as our Foundation Painting tutor – We hosted a mid and end of year Open Studio artist exhibition – Held fundraisers for WIRE and ASRC – Hosted our first drawing symposium – We worked for 24 hours straight and had a 12 hour Life Drawing session – Our Open Studio artists took over Hobart on our first Art Camp – We mixed paint, learned sculpture, worked with pastels, abstracted, spent hours life drawing, learned about the business of being an artist, and created drypoint, linocut, and monotype prints on our press!
 Thank you so much for joining us at The Art Room in 2019
We're taking a break and will be offline 18th December to 13th January. We hope you have a wonderful and relaxing holidays and we look forward to seeing you in the new year!
Erika and Ilona
x