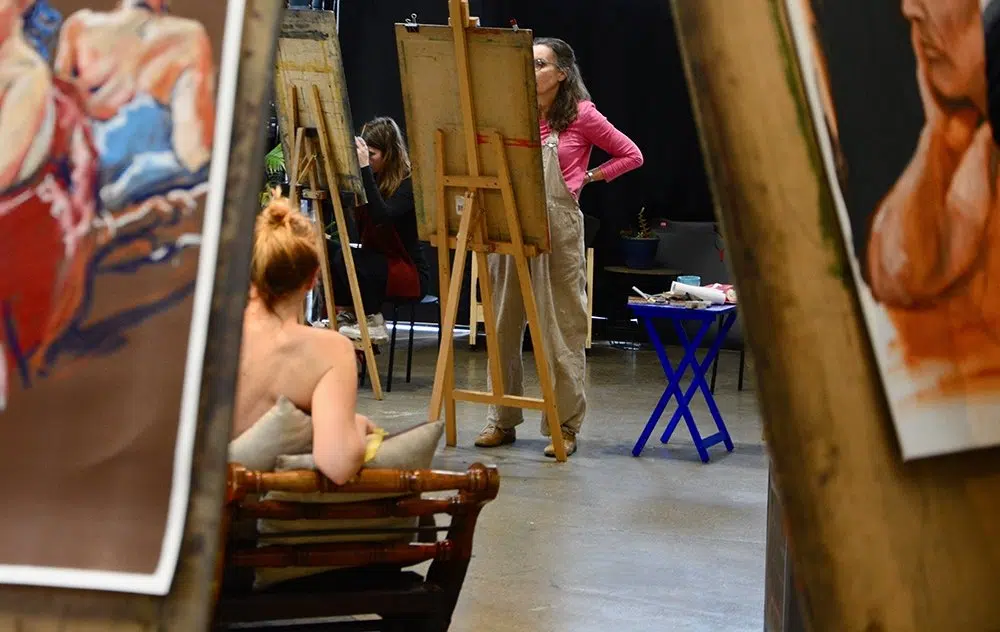 Our next LONG POSE LIFE DRAWING workshop is filling fast!
A wonderful day of drawing! Draw all day from two models in the one pose giving you the opportunity to tackle more sustained paintings or drawings. You're welcome to work in any medium you like – painting, drawing, sculpture (excluding toxic materials).
It's on Sunday 9th September 10am – 4pm, places are limited.
Reserve your easel HERE.