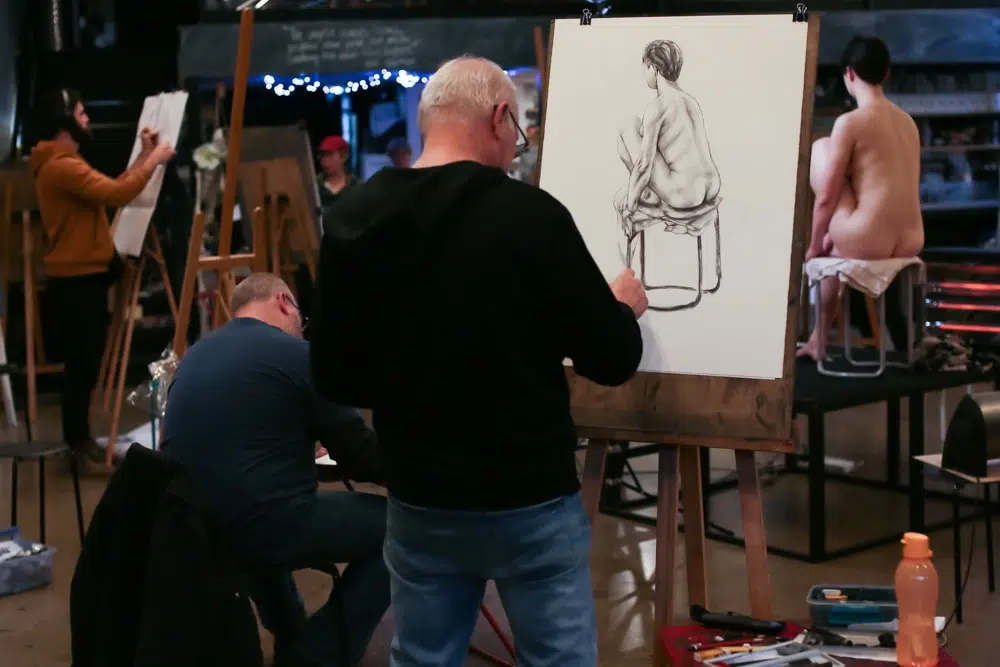 Our next LONG POSE session is on Sunday 6th June and we have two options:
Studio 1
In the main space you have the opportunity to spread out and go big, work with a model in shorter poses, plus explore and experiment with movement.
Studio 2
In the back space you can draw with a model in the one pose all day giving you the opportunity to tackle more sustained paintings or drawings.
For all the details and to book click here.