A wonderful day of drawing!
Draw all day from a 'tableaux' of THREE models stopping for a yummy lunch.  After lunch the models will take the one pose for the rest of the day to give participants an opportunity to tackle more sustained drawings or paintings.
Although an untutored session artist Erika Gofton will facilitate the session and be available to help where needed. At the end we will share our work and our experiences and a glass of wine!
Sunday 1st October
Facilitated by Erika Gofton
10-4pm
$140 full fee / $120 student fee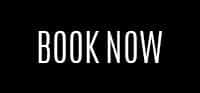 Save
Save
Save