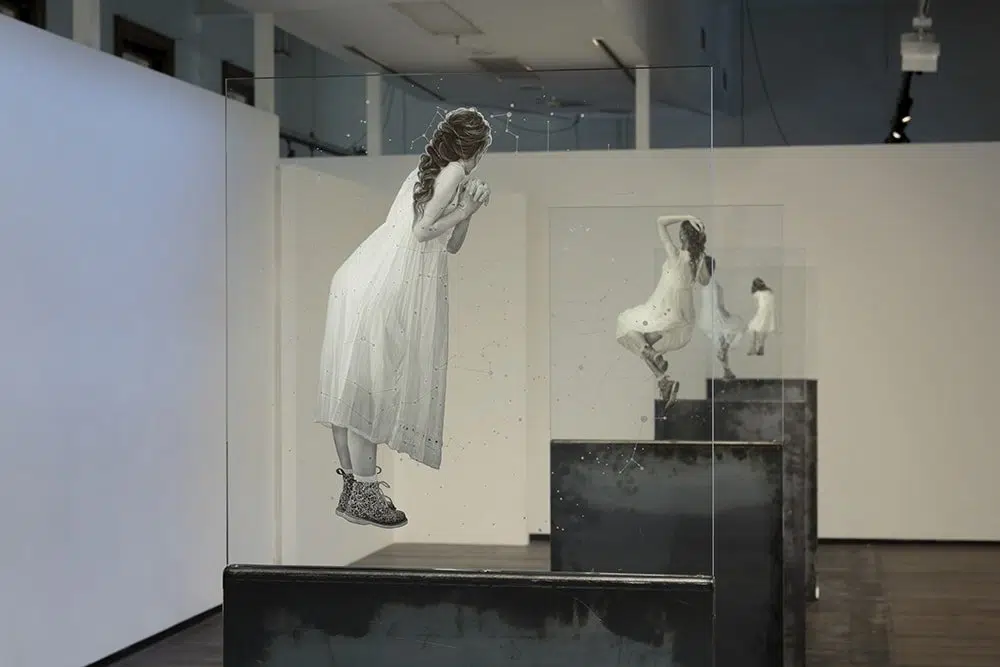 We are so excited to welcome artist Jennifer Whitten to The Art Room!  Jennifer is an incredible artist and we're thrilled she will be teaching our Foundation Painting courses in 2019!
Jennifer is an American artist and immigrated to Melbourne in 2009.  At the start of her career her fastidious and highly skilled manner of working seemed well suited for medical illustration, but she quickly abandoned medical studies in pursuit of her own artistic investigations.
For years, her photorealistic paintings have navigated the aestheticisation of absence and autobiographical nostalgia; and most recently, after an encounter in Italy with a collection of 18th century reverse-glass paintings, she determined that glass would serve as an ideal conduit of these themes.  Oil, reverse-glass and representational painting have lengthy histories, but Jennifer's edgy recontextualisation of these methods upends any hint of the conventional.  Incorporating everything from steel, to video, to live music, her complex installations defy the traditional 2D confines set for painting, but preserve its seduction and sincerity.