Learn how to incorporate your own photographs, drawings and images into your artwork in this exciting workshop with Certified GOLDEN Artist Educator Merryn Trevethan.
Image transfers are an immediate way of merging photocopied images or laser prints with your artwork on a wide range of surfaces.  You will create your own unique artworks that incorporate images of your own selection using GOLDEN Acrylic Paints, Gels and Pastes.
You will be using GOLDEN Heavy Body, Fluids and High Flow paints, including iridescent and Interference colours and GOLDEN Mediums and Pastes.  You will come away with your very own finished artworks ready to hang on the wall.
  Join us for this really fun workshop!  This technique has unlimited potential- you will love it!
Thursday 9th August
6:30 – 9:30pm
Tutor: Merryn Trevethan
$120 / $100 student
PLACES ARE LIMITED
*1 SPOT LEFT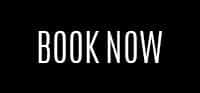 Save
Save