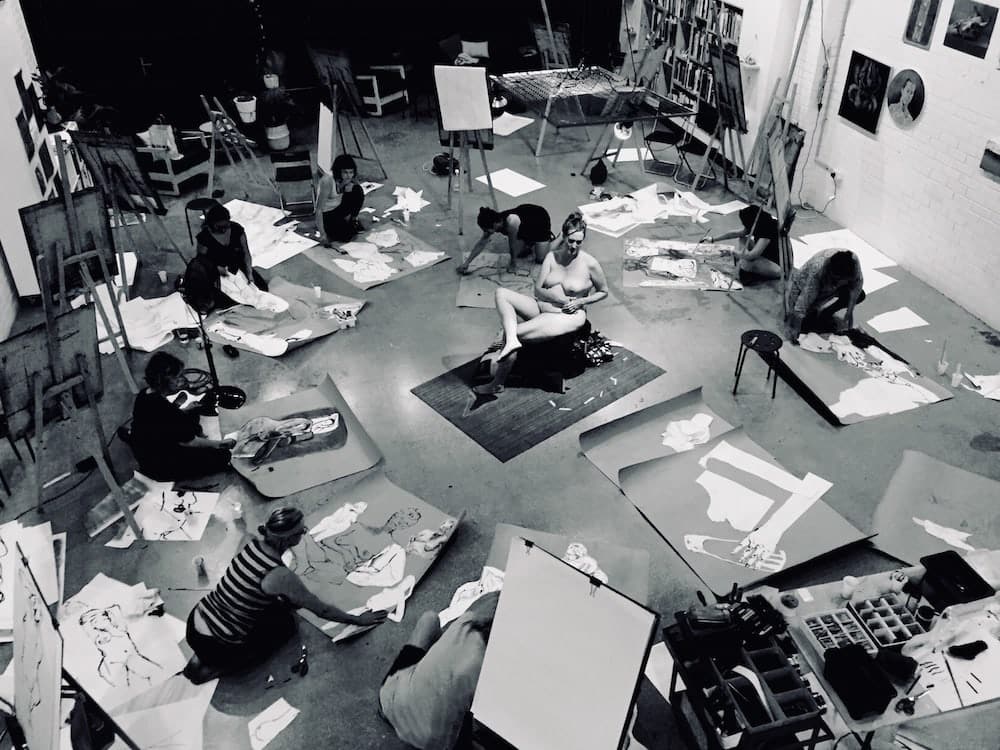 DRAWING PANDEMONIUM is an unusual life drawing session which is equal parts, puzzle, pastiche and play.
You will work through a series of life drawings problems, prior to playing an important role in an epic group drawing activity.  This session is about individual interpretation and group problem solving.  There are some guidelines, however mavericks and make-it-up-as-you-go types are very welcome.
Please roll up your sleeves.
This workshop is on Sunday 1st December, places are limited.  If you're also attending Convergence please use code TAR10 to receive 10% off!