A six week fun and challenging comprehensive life drawing course aimed at complete beginners to more experienced artists wishing to push their practice further.  This course is intended to give students an excellent grounding in the methods of perceptual drawing and how to accurately and creatively render the figure including gesture, line, proportion, space, weight, anatomy, and tone.  Students will be in an environment where they are completely supported and encouraged to take risks, make mistakes and experiment.
Teacher and artist Nic Plowman will demonstrate and take students through a series of exercises and also introduce strategies that will not only improve their life drawing but their drawing in general.  He will also be encouraging students to think critically, but not be judgmental, about their work so that they will develop their confidence not just in the practical aspects of life drawing but also so that they discover their own drawing language and create interesting and engaging drawings.
Next course Term 1 2019: Date TBC
Tutor: Nic Plowman
6 weeks
Thursday 7 – 9pm
$320 / $300 student fee
PLACES ARE LIMITED

Our Life Drawing Course will return in Term 1 2019, please join our mailing list for details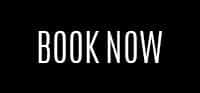 Tutor Profile: Nic is renowned for his striking and dynamic figurative work and is going to make a fantastic addition to our Art Room team.  Nic is a graduate from the University of Southern Queensland and QUT in Visual Arts and Education,winning the university's Parvis Nikdin Prize for outstanding achievement in studio practice He has exhibited throughout Australia and has been a finalist in the Doug Moran National Portrait Prize, Duke Prize, the Sunshine Coast Art Prize for three consecutive years. He was also a finalist in the London Calling Exhibition, Scream London Gallery, and is a two times finalist in the Brett Whiteley Traveling Art Scholarship.
Nic creates work which is both 'profound and authentic', discussing compelling themes with bold compositions and superb draughtsmanship. His work is largely autobiographical and explores themes of mortality, fear, triumph and masculinity.
Save
Save
Save
Save
Save
Save
Save