FOUNDATION PAINTING 1 is an invigorated introduction to the richness of Painting.  Drawing from the vast history of the world's oldest art form, you will begin to develop an awareness of the nuances, aesthetics and complexities of painting as a language.  This course is designed to instill the confidence in you to identify and nurture their own aesthetic rhetoric.
From a technical standpoint, this course will familiarise you with the basic construction of a painting.  Beginning with the knowledge of tools (canvas, paints, mediums, brushes, knives, etc. etc.) and their uses, this intensive course is designed to result in the production of a monochromatic alla prima painting, built from an underpainting.  Over the course of eight weeks, you can expect to learn to see more accurately, while developing the dexterity to realise what you see, in paint.  Various painting approaches will be covered, including painting from life and from quality reference photographs.  You will learn what constitutes a successful composition and how to avoid the pitfalls of composing in image.
While encouraging creativity, Foundation Painting I will foster the core tenets of technical painting in a rigorous but supportive learning environment—and leave you with the confidence and facility to successfully execute their ideas in paint.
*Please note there is no class March 11th due to the public holiday
Foundation Painting 1 – Term 1 2019
Begins Monday 4th February
Tutor: Jennifer Whitten
12 – 3pm OR 7 – 10pm
8 weeks
$580 / $540 concession
BOOKED OUT
Paint materials are included, we recommend purchasing a Brush Starter Pack when booking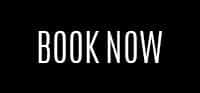 Our Foundation Drawing and Painting courses will give you the skills, knowledge and confidence to develop a lifelong and autonomous practice.  The focus of these courses is not just on developing your technical skills but also expanding your visual literacy and critical thinking.
We encourage and support our students to make the best work they can, by working hard and building discipline you create long term skills that transcend the duration of the course.  All of our teachers are professional artists who generously share their experience and knowledge.  You will be exposed to a diverse range of artistic practice, both historical and contemporary, allowing you to explore your own visual motivation and experience of art.
We recommend taking the foundation courses consecutively: FD1, FD2, FP1 and then FP2.  Foundation 1 is a pre-requisite before enrolling in the Foundation 2 classes.
2019 dates:
Term 1 – Foundation Painting 1 begins 4th February
Term 2 – Foundation Painting 2 begins 29th April
Term 3 – Foundation Painting 1 begins 8th July
Term 4 – Foundation Painting 2 begins 14th October
Save
Save
Save
Save
Save
Save
Save