We're thrilled to introduce artist Filomena Coppola to you and have her host some pastels workshops with us.
Contemporary Pastels – Drawing emotion, sensuality and texture from flowers is a two day workshop exploring the beauty, power and subtlety of drawing flowers.  Beginning with observational drawings, exploring the detail, abstraction, texture, colour and the seductive surfaces of flowers to then create a unique artwork on the second day.  This work will explore the evocative, physical presence, the emotional and seductive qualities of flowers.  The workshop focuses on observation and understanding of the flower to then create an imagined creative work based on this knowledge. 
Sunday 22nd and 29th May
9am – 3:30pm
Tutor: Filomena Coppola
Places are limited
$290 full fee / $270 student fee
WORKSHOP IS NOW FULL Please join our mailing list to be advised of future workshops.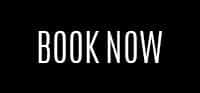 Save
Save