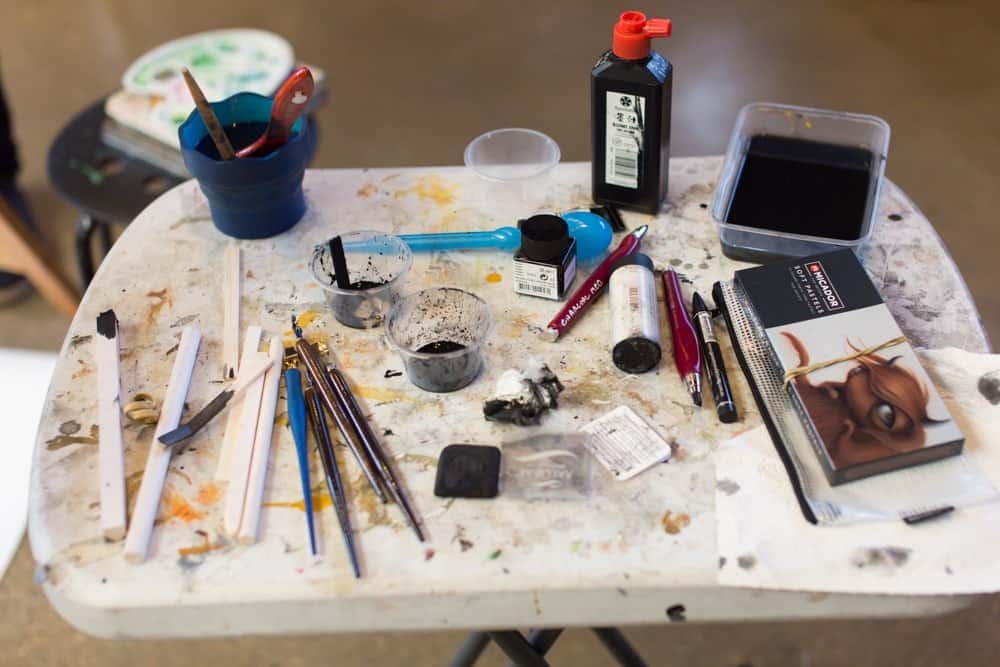 The YOUNG ADULT DRAWING COURSE is a new 6 week course designed for students aged 15-18!
You'll be working predominately with drawing with a focus on developing skills, experimentation, and idea cultivation.  Nic Plowman will work with you to create artworks through exercises that are designed to develop your skills and technical aptitude, whilst supporting and challenging you to make work that shows your capacity to experiment and have an open mind while learning.
This course is also suitable for young artists preparing to apply for VCASS or undergraduate studies and the drawings you create will assist you in building your portfolio.
Begins 3rd October
6 weeks
4:15 – 6:15pm
Tutor: Nic Plowman
PLACES ARE LIMITED
$350
THE YOUNG ADULT DRAWING COURSE IS SUITABLE FOR
15-18 year old artists, and students preparing to apply to VCASS or a tertiary art institution
PLEASE BRING
– Visual journal (optional)
WE PROVIDE
All art materials