Yvette Coppersmith will run a fantastic series of 4 workshops that build skills incrementally – painting from a plaster head, painting from a live model, and finishing with self-portrait.
Designed to develop/strengthen observational skills and provide a structure in working with the portrait.
Topics covered include palette organisation, colour mixing, composition, preparatory studies, portrait proportions and painting techniques.
Yvette Coppersmith is a Melbourne born painter with a degree in Fine Arts from the Victorian College of the Arts in 2001. Yvette's work has always had a strong emphasis on portraiture and her practice represents a constant questioning or reflection upon the genre of portraiture itself. She has been a finalist in the Archibald Prize (2016, 2009, 2008), the Doug Moran National Portrait Prize (2016, 2007, 2006, 2002), the Portia Geach Memorial Award (2016, 2008, 2007, 2003) and the Metro 5 Art Award where she was the inaugural winner in 2003 and a finalist (2004, 2005, 2006, 2007). She has exhibited in solo shows nationally and been included in a number of group shows internationally. Coppersmith has also been commissioned to paint several portraits for distinguished figures such as Justice Rosemary Balmford and Rupert Myer AO. Her works are held in a number of public and private collections, including Benalla Art Gallery, Benalla; the Supreme Court of Victoria;  Trinity College, The University of Melbourne, University of Technology Sydney (UTS).
Saturday 6th and 13th May (no class on 20th May)
Saturday 27th May and 3rd June
Tutor: Yvette Coppersmith
1-6.00pm
$450 full fee / $430 student fee
MATERIALS LIST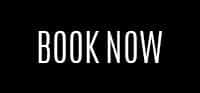 Save