"Art is not what you see, but what you make others see."― Edgar Degas
Painting a face or head is fascinating, beguiling and often tricky.  How do you make it look and feel real?  How do you achieve a likeness? A greater understanding of the form of the head, and the ways that facial features are anchored or imbedded in the skull actually liberates a painter because they better understand what they are observing.
This 6-week class tutored by artist Celeste Chandler will be a combination of workshop and open studio classes focused upon painting the human head in oils.  This class is designed to help students gain a greater understanding of the form and structure of the head and face and how to observe the features at various angles.
Four technical classes will address anatomy and form; colour mixing; building the structure of the head in paint; eyes, nose and mouth master class.  The third, forth and sixth class will allow students to work on their own images or projects within a supported mentored environment. Students will also learn about basic anatomy how to mix skin tones and shadows how to use these to model the form and features of the human face painting techniques, tricks and problem solving.  These classes aim to provide a range of new approaches to this challenge through hands-on practical exercises, tutorials and demonstrations.  Aimed at students who have some experience with oil paint and an interest in portraiture or figurative painting.
Next course TBA
$595 full fee 
 / $570 student fee
Please join the mailing list to be advised of upcoming classes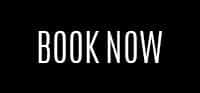 View more Celeste Chandler's work here www.celestechandler.com.au