FOUNDATION PAINTING 1 is an invigorated introduction to the richness of Painting.  Drawing from the vast history of the world's oldest art form, you will begin to develop an awareness of the nuances, aesthetics and complexities of painting as a language.  This course is designed to instill the confidence in you to identify and nurture your own aesthetic rhetoric.
From a technical standpoint, this course will familiarise students with the basic construction of a painting.  Beginning with the knowledge of tools (canvas, paints, mediums, brushes, knives, etc. etc.) and their uses, this intensive course is designed to result in the production of a monochromatic alla prima painting, built from an underpainting.  Over the course of eight weeks, you can expect to learn to see more accurately, while developing the dexterity to realise what you see, in paint.  Various painting approaches will be covered, including painting from life and from quality reference photographs.  You will learn what constitutes a successful composition and how to avoid the pitfalls of composing in image.
While encouraging creativity, Foundation Painting I will foster the core tenets of technical painting in a rigorous but supportive learning environment—and leave you with the confidence and facility to successfully execute your ideas in paint.

FOUNDATION PAINTING 1
Begins Monday 8th July
12 – 3 pm OR 6:30 – 9:30pm
8 weeks
Tutor: Jennifer Whitten
PLACES ARE LIMITED
$580 / $540 concession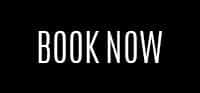 FOUNDATION PAINTING 1 IS SUITABLE FOR
Complete beginners and artists returning to their practice
PLEASE BRING
Paintbrushes, apron, gloves (optional)
WE PROVIDE
All paints and basic materials
AVAILABLE TO PURCHASE
Brush Starter Pack
– Select from Gift Certificates, Packages, and Products section when booking
Our Foundation Drawing and Painting courses will give you the skills, knowledge and confidence to develop a lifelong and autonomous practice. The focus of these courses is not just on developing your technical skills but also expanding your visual literacy and critical thinking.
We encourage and support our students to make the best work they can, by working hard and building discipline you create long term skills that transcend the duration of the course. All of our teachers are professional artists who generously share their experience and knowledge. You will be exposed to a diverse range of artistic practice, both historical and contemporary, allowing you to explore your own visual motivation and experience of art.
TUTOR PROFILE
Jennifer Whitten is an American artist and immigrated to Melbourne in 2009.  At the start of her career her fastidious and highly skilled manner of working seemed well suited for medical illustration, but she quickly abandoned medical studies in pursuit of her own artistic investigations.
For years, her photorealistic paintings have navigated the aestheticisation of absence and autobiographical nostalgia; and most recently, after an encounter in Italy with a collection of 18th century reverse-glass paintings, she determined that glass would serve as an ideal conduit of these themes.  Oil, reverse-glass and representational painting have lengthy histories, but Jennifer's edgy recontextualisation of these methods upends any hint of the conventional.  Incorporating everything from steel, to video, to live music, her complex installations defy the traditional 2D confines set for painting, but preserve its seduction and sincerity.