FOUNDATION DRAWING 1 is a 7 week class designed for complete beginners and the more experienced artists who wish to revisit the fundamentals of drawing. You will work through a series of practical exercises to develop your understanding and skills in a logical and achievable way. Each week will develop on the previous class with an emphasis on building confidence, developing observational and analytical skills, and material exploration. There is one life drawing session within the term to introduce and explore figure drawing.
This class is the pre-requisite for the Foundation Drawing 2 Class. Taking the two foundation classes consecutively gives you a comprehensive foundation and the confidence to explore drawing further on your own or in one of our Open Studio classes.
*Please note there is no class March 11th due to the public holiday
Foundation 1 – Term 1 2019
Begins 4th February
Tutor: Erika Gofton
7 weeks
Monday's 12 – 3pm OR 7 – 10pm
$420 / $380 concession
Includes all materials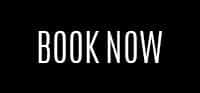 BOOK INTO BOTH FOUNDATION DRAWING 1 & 2 AND RECEIVE 10% OFF
Use Coupon Code FD12, we recommend booking early to reserve your place
Our Foundation Drawing and Painting courses will give you the skills, knowledge and confidence to develop a lifelong and autonomous practice. The focus of these courses is not just on developing your technical skills but also expanding your visual literacy and critical thinking.
We encourage and support our students to make the best work they can, by working hard and building discipline you create long term skills that transcend the duration of the course. All of our teachers are professional artists who generously share their experience and knowledge. You will be exposed to a diverse range of artistic practice, both historical and contemporary, allowing you to explore your own visual motivation and experience of art.
We recommend taking the foundation courses consecutively: FD1, FD2, FP1 and then FP2. Foundation 1 is a pre-requisite before enrolling in the Foundation 2 classes.
Save
Save
Save
Save
Save
Save
Save
Save