The Foundation Drawing class is a 7 week class aimed at complete beginners through to more experienced artist wishing to revisit the fundamentals of drawing.  Students will work with practical exercises so that they develop their understanding and skills in a logical and achievable way.  Each week will build on the previous week with an emphasis on building confidence, developing observational and analytical skills, practical techniques, and material exploration.  By the end of the course students will have developed not just skills and knowledge but also confidence in their abilities.  There will be one life drawing session within the term to introduce and explore figure drawing and to build on other skills.
This is not just a skill class however, as the tutor aims to give participants an understanding and insight into other aspects of creating art, including generating ideas, exploration and discussion of other artists, and tools to help to integrate creativity into the students life.  Classes are structured but relaxed and informal and really aim to give the students the right tools to pursue their work further.
This class is intended to feed into the Foundation Painting class and then the mentored studio classes.  Taking the two foundation classes consecutively will give you a comprehensive foundation and the confidence to explore your ideas either on your own or in one of the mentored classes.
Term 4 2018
Begins 8th October
Tutor: Erika Gofton
7 weeks
Monday's 10am -12:30pm / 7 – 9:30pm
$390 / $370 student fee
Includes all materials
BOOKED OUT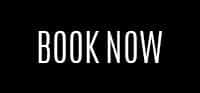 Erika Gofton is really excited to be running the Foundation Drawing classes every term. She has a deep love of painting and although that is the main focus of her studio practice it is drawing that she really loves to teach. Drawing to Erika is the fundamental framework to all visual art forms. Whether you paint, sculpt, work in video, installation etc. confidence and engagement with drawing helps us to understand and respond to the world we live in and how to better communicate with each other through our visual language.
"It is often said that Leonardo drew so well because he knew about things but it is truer to say that he knew about things because he drew so well" Kenneth Clarke
In 2013 Erika undertook the Drawing Marathon (with scholarship) at The New York Studio School in New York whilst on a residency in Brooklyn.  She also met with drawing educators from London Drawing and The Campaign for Drawing in London to research and experience different drawing programs. Erika has bought this experience to the Art Room and runs the Foundation Drawing classes and also in 2015 will be running drawing workshops that delve deeper into the language and possibilities of drawing.
Erika believes that teaching drawing is more about teaching seeing, and takes students through structured exercises to develop these skills alongside encouraging confidence in their drawing language and mark making. Understanding how drawing materials behave is also an important component and is discovered partly through sharing her own knowledge with students whilst them having an opportunity to discover and experiment themselves. Her foundation classes are a mix of structured observational drawing and guided experimentation and discovery.
Save
Save
Save
Save
Save
Save
Save
Save