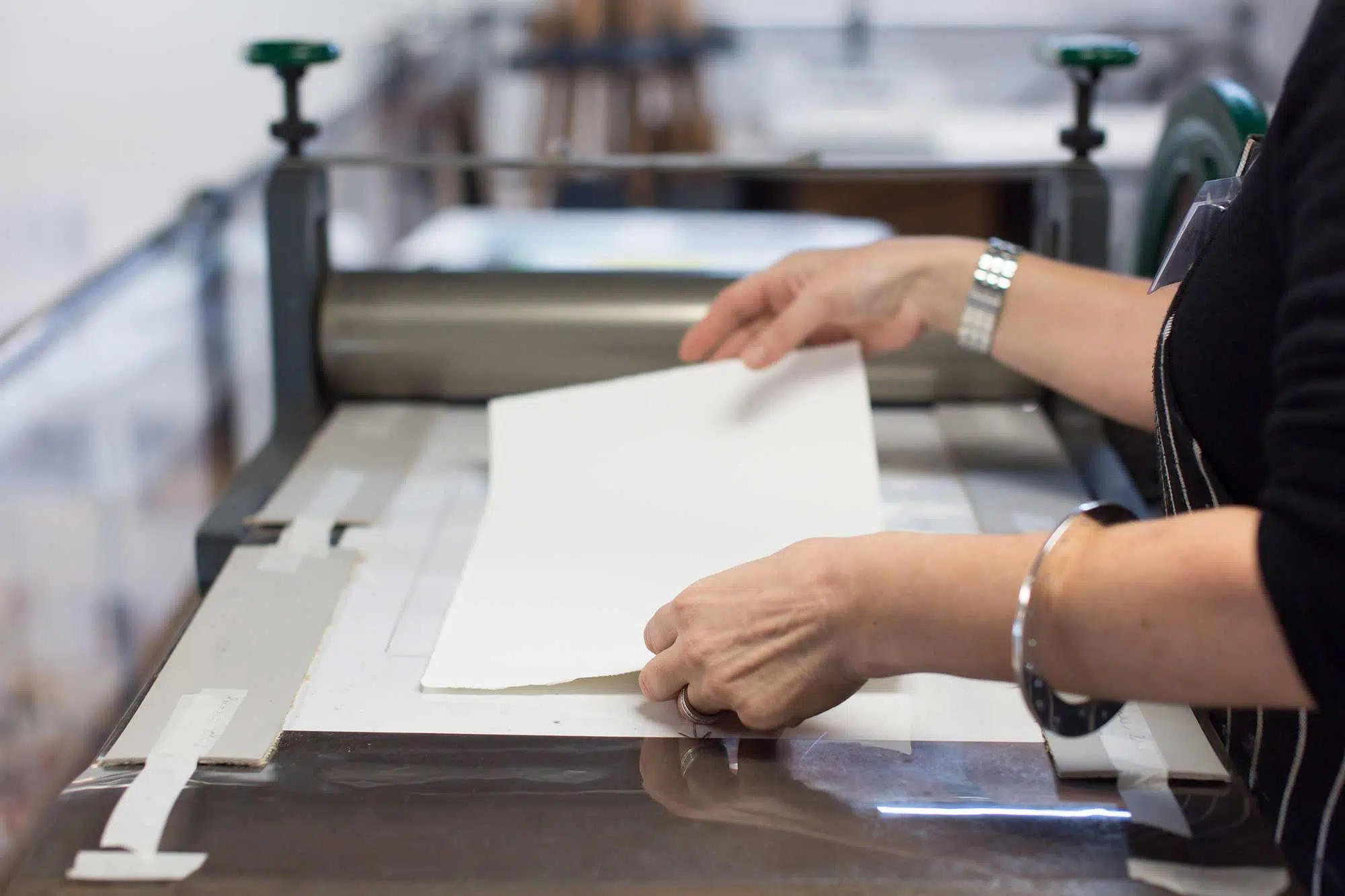 Introducing a new printmaking intensive DRYPOINT – INTAGLIO PRINTING with Marieke Dench!
Drypoint is one of the most versatile print mediums where you create your image directly onto the plate.  Intaglio refers to the printmaking process of making incisions or indents in a plate, ink is applied then wiped off, and the ink that remains caught in the incisions creates the image.  The process of incising for drypoint creates a slightly raised ragged rough edge to the lines, known as the burr.
Our 2 day intensive explores the multiple types of materials you can use to make a drypoint print.  You will be taken through the process of selecting appropriate materials for a drypoint through to creating a limited edition print.  This is a great medium for those that want a taste of what the world of intaglio printing has to offer!
This workshop is suitable for beginners right through to experienced.  All ink, paper and tools are provided.
Saturday 13th and Sunday 14th April
2 days
10am – 4pm
Tutors: Marieke Dench
PLACES ARE LIMITED
$520 / $480 Concession
*Please contact us if you'd like to pay in two installments
THE DRYPOINT WORKSHOP IS SUITABLE FOR
Complete beginners through to artists with printing experience
PLEASE BRING
– Sketchbook and reference material
– Apron and Nitrile gloves
– Cotton rags (optional)
WE PROVIDE
– ALL ink, paper and printmaking tools