Unlock the potential of acrylic painting in this one day intensive with Certified GOLDEN Artist Educator Merryn Trevethan!
You will explore a wide range of innovative new Acrylic painting techniques that incorporate a wide range of GOLDEN paints, Gels, Pastes and Grounds.  In the morning you will explore a range of techniques on prepared grounds.  You will then have a chance to further explore your favourites in combination to create a larger work in the afternoon.
Techniques that will be covered include:
– Discover the different effects possible with the full range of
 beautiful paints from GOLDEN including Fluids, Heavy Body and High Flow Acrylics. Learn about the possibilities of changing the viscosity of your paints by creating washes, glazes and textures. Thick or thin, the applications are endless!
– Explore the potential of the GOLDEN Bling range (otherwise known as GOLDEN Iridescent and interference colours) on their own and mixed with other colours
– Try your hand at creating stunning staining effects using GOLDEN High Flow
– Play with the possibilities of pouring effects using different viscosity paints
– Try out the latest in textural effects with stencils and GOLDEN pastes and Gels including: Crackle Paste, Glass Bead Gel, Light Molding Paste and Fiber Paste.
Sunday 19th August
10am – 4pm
Tutor: Merryn Trevethan
$240 full fee / $220 student fee
PLACES ARE LIMITED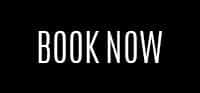 join our mailing list to be informed of Merryn's upcoming workshops
Save
Save
Save