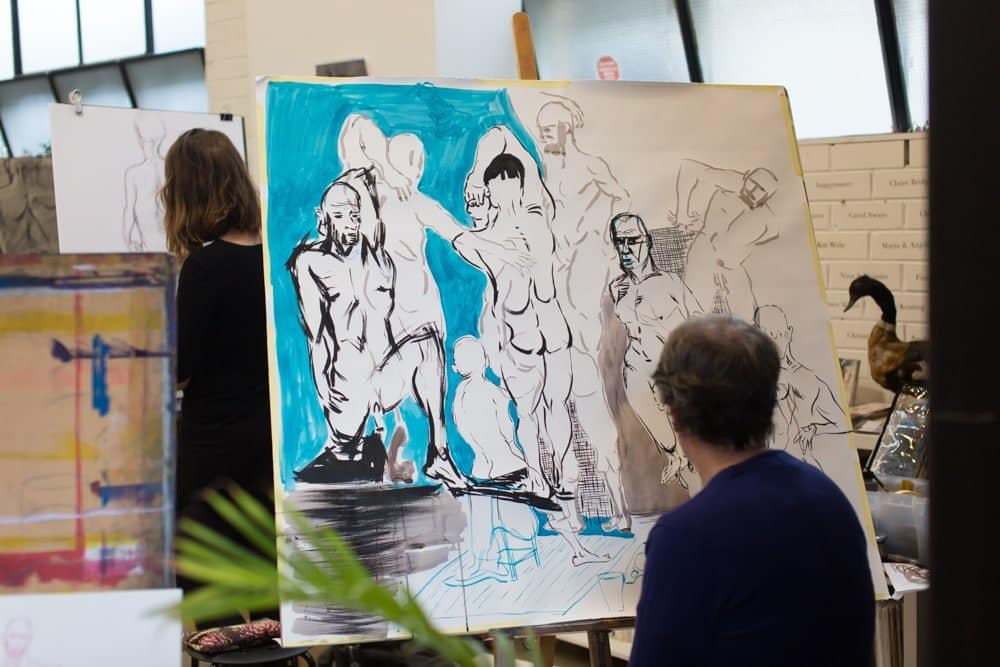 Join us for this special 3 HOUR POSE Life Drawing session on August 31st!  We'll be drawing from a model in one pose for 3 hours which gives you the opportunity to create sustained works.
You're welcome to work in any medium you like – painting, drawing, sculpture (excluding toxic materials).  Places are limited to ensure you have plenty of room to work, please note this session is untutored.

Saturday 31st August
1 – 4pm
PLACES ARE LIMITED
$70
3 HOUR POSE IS SUITABLE FOR
Beginners to advanced, all are welcome.  Please note that this session is untutored.
PLEASE BRING
– Your favourite drawing materials
WE PROVIDE
– Some drawing materials including charcoal, pencils, erasers
– Tea, coffee machine and biscuits
AVAILABLE TO PURCHASE
– Newsprint 30c / Cartridge 60c
– Beer and wine by gold coin donation