"It was the best 24 hours of exploration, learning about the capabilities of my body and also the incredible ability to focus, concentrate and work for the duration.  As an artist – time is precious and the gift of exploration and play is the most enduring outcome of my experience." Filomena Coppola

The 24 HOUR ENDURANCE DRAWING PROJECT is a unique workshop in which artists of all disciplines start and finish a work of art in a continuous 24 hour period, without stopping for sleep.
This class involves intensive effort, and attention to process, action and time. Participants create their own project proposal outlining what they are investigating, how they will create it, what materials they will use, and how they will structure the 24 hour period.
Artists pursue their own area of interest within the framework of the 24hrDP with the guidance of Hannah Bertram, and the supportive communal environment of the other artists undertaking this endurance event.  You can work at the communal table when you feel like interacting and share our projects with the group.
The workshop is not limited to drawing, previous attendants have worked with performance, painting, sewing and even music composition. It is an opportunity for concentrated creative exploration, a chance to find untapped resilience and focus, and immerse yourself in the wonderful process of making art.
Co-founded by Hannah Bertram and Kendall Nordin in 2005, the project has been staged 10 times in cities across the globe by artists living in places as far apart as Melbourne, Perth, Shanghai, Skagway, New York and Washington DC.
INDUCTION
Date TBA
1-3pm
Hannah will workshop your projects ideas with you and answer all your questions to help you prepare.
Including recommended foods to eat, what to bring, how to structure your project and plan for the 24 hours.

SET UP
6-8pm night before the project begins
Bring in your materials and set up your space ready to begin making at 8am the following morning
WORKSHOP – DATE TBA
8am – 8am
Tutor: Hannah Bertram
$440 / $400 Concession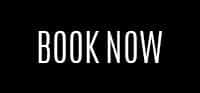 PLEASE BRING
Your art materials and food
AVAILABLE FOR USE
– Printmaking press
– Projector
– Basic drawing and paint materials
– Coffee machine (VERY important!)
TUTOR PROFILE
Hannah Bertram completed a PhD at VCA, University of Melbourne in 2018, and a Bachelor of Fine Art in 2003 and a Masters of Fine Art in 2005 at RMIT. The primary medium for her temporary decorative installations is dust, but her practice also includes site-responsive installations, drawing, video, performance and spoken word.
During her fifteen years as a professional visual artist, her works have been exhibited throughout Australia and Internationally. Her ephemeral installations have been displayed in ARI's, commercial galleries, university galleries, public space, and contemporary art museums including most her site-specific work 'Phoenix in Ruins' at Palais de Tokyo, Paris. She has been awarded several prizes and in 2015 was shortlisted for the Prudential Eye Award for Best Emerging Installation Artists in Asia. Bertram has also participated in many artist-in-residencies programs, such as the Australia Council, Skills and Art Development – Green St studio New York.
In addition to her art career she is also an experienced teacher working in the Creative Arts degrees at Deakin University. Several of her artist-in-residence projects have included working with members of the community or students, to collaborate creatively on the development of new work.
In 2005 Hannah Bertram and fellow American artist Kendall Nordin created and completed the first 24 Hour Drawing Project. In subsequent years the event has included artists from Australia, USA and China and has taken place in several continents. It is a studio-based project that honours endurance, time and process.